Stowey Sutton Parish Council
The Stowey Sutton Parish Council comprises several councillors & employs a part-time Clerk. We manage and fund a range of activities including maintenance of Parish Council owned common land and the playgrounds and the inspection and maintenance of trees.
We also review and comment on all planning applications within the parish; coordinate with Bath & NE Somerset Council on issues that affect the parish and help deal with local issues raised by parishioners.
You are welcome to contact your Parish Councillors about any local issue of concern. Their contact details can be found on the Your Councillors page. You may also contact the Parish Clerk by email or post, details can be found on the Contact & Newsletter page. You are invited to attend Parish Council meetings which are held at the Methodist Hall in Bishop Sutton. Prior to the start of each meeting there is always an open surgery for members of the public to raise any issues of concern they may have. Details about forthcoming meetings can be found on the Agenda page & the records of previous meeting can be found on the Minutes page.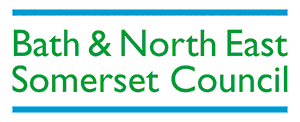 Essential tree works force road closure on A37 Pensford New Road
Part of the A37 at Pensford has had to be closed between Bristol and the A368 Chelwood roundabout to allow for essential maintenance work following a landslip on private land to the side of the road.
The condition of four trees on the private land has deteriorated to such a point that they have begun to lean into the carriageway and therefore need to be felled and removed to ensure the safety of road users. Part of the bank has started slipping towards the road this morning (20 April) so the surrounding road has had to be closed for safety reasons.
The work, which is being carried out by a contractor on behalf of the landowner, means that the A37 Pensford New Road will need to be closed for safety reasons between Bristol and the A368 Chelwood roundabout. It is hoped that the essential work may be completed by the end of tomorrow, however the road may remain closed on Sunday 22 April too, if necessary.
The contractor has put in place a diversion route which goes from the A368 to the A39, then on to the A4, before returning to the A37. Road users are advised to follow the signed diversion route.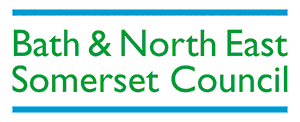 Time to renew your subscription for garden waste collection
Residents across Bath & North East Somerset will be sent reminders over the next 3 weeks so that they can sign up to or renew their Garden Waste Collection Service.
Approximately 20,000 residents currently use the fortnightly charged-for service. The cost this year has been frozen at £44.
However, changes are being made to this years' service as during the winter months very little garden waste material is collected. Bath & North East Somerset Council will therefore suspend collections between 3 December 2018 and 1 March 2019. As this includes the Christmas period, there will be no collection of Christmas trees by the crew. However, alternative collection methods for trees are being explored and more information will follow.
Cllr Bob Goodman (Conservative, Combe Down) Cabinet Member for Development and Neighbourhoods said: "The amount of garden waste we collect over the winter months does not justify the use of a vehicle. By stopping collections over this period we've been able to freeze the cost of the service to residents. At £2.20 per collection we still think this represents good value for money. Residents will still be able to take garden waste to Recycling Centres for free over this period".
Once you have received your letter please make sure the Council receives payment by 11 May 2018 to ensure there is no disruption to your service.
Once payment is received and processed you will be sent a sticker to show that you have paid. You should receive this by 31 May 2018. Stickers should be placed on bin lids as proof of payment for collections crews.
If you haven't received your reminder letter by the end of April, please contact Council Connect on 01225 39 40 41.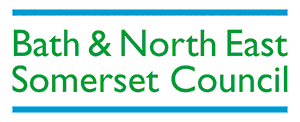 Alteration Works Begin at Odd Down Park & Ride
Works to provide long stay coach parking at the Odd Down Park & Ride site will begin on 16 April, 2018.
The scheme will provide 29 coach parking spaces within the north east corner of the Park & Ride site.
Alteration works will be carried out by North Midland Construction to separate the coach parking from the car parking area together with some modifications to the internal Park & Ride road as well as improvements to the pedestrian routes connecting with the roundabout. The construction works will be phased to minimise disruption and so that the Odd Down Park & Ride will remain operational throughout.
The Council expects the new facility to be operational this summer. In the short term, coaches will continue to drop off/pick up in Bath city centre with the Odd Down site available for coaches to layover. However, the longer term vision is for coaches that are bringing visitors to the city for more than a few hours to drop off and pick up from the Odd Down coach park, thereby alleviating congestion and supporting the council's intentions of improving air quality in the city centre.
Councillor Mark Shelford (Conservative, Lyncombe), Cabinet Member for Transport & Environment, said: "The creation of coach parking at Odd Down forms the first part of a phased approach to delivering a long-term plan for management of coaches in Bath city centre. By providing a convenient and secure place for coaches to park up, Bath city centre will remain an attractive tourist destination while also alleviating coach parking in unofficial locations on roads around the city."
Councillor Paul Myers (Conservative, Midsomer Norton North), Cabinet Member for Economic & Community Regeneration, said: "Delivery of this new facility is part of the Council's plans to deliver Bath Quays whilst supporting the important visitor economy of the city. This work will ultimately lead to the development of Bath Quays a new space for home-grown and growing businesses. It is an important next phase in our work to secure more homes and high-value jobs in the city for future generations, helping us to meet one of our priorities."
Stowey Quarry Odour Diary
The Environment Agency have asked parishoners to keep an odour diary to monitor the effects of Stowey Quarry.
Temporary closure of Recycling Centre at Midsomer Norton in April
Our Recycling Centre at Midsomer Norton (Old Welton, Wheelers Hill, Midsomer Norton, BA3 2AA) will be closed for 2 weeks from Monday 16 April – Sunday 29 April 2018 inclusive, for essential work on the site.
It will reopen on Monday 30 April. During this period we will advise residents to use our other Recycling Centres at Bath and Keynsham.
The reconfiguration works will remodel where and how we store segregated hazardous household waste such as asbestos, batteries, gas cylinders and paints in order to comply with Health & Safety guidance.
For more information, visit www.bathnes.gov.uk/recyclingcentres
Stamp Around!
SPRING STAMP AROUND LAUNCH EVENT - Wednesday 28th March 2018, 2 - 4pm in Keynsham Memorial Park
The Stamp Around initiative was introduced last summer, alongside a number of free play events in local park areas. Over the winter, the Parks Team has been busy installing even more orange stampers in even more parks and open spaces for you to get out and find. To officially launch the initiative there will be a Spring Stamp Around event with three different stamp trails within Keynsham Memorial Park. Families can register from 2pm ready for a mass start at 2.15pm. Between hunting for the stampers, exploring the park and its facilities, playing and having fun, Bath Area Play Project will be around from 2.30 - 4pm offering creative, spring-themed activities.