News
This page is used to highlight events & public consultations affecting the parish. If the page is blank, this is because there are no current items to report.
Don't delay seeking medical help because of coronavirus
People living in Bath and North East Somerset are being advised not to let worries about coronavirus stop them asking for medical help for themselves or their children if they become ill, have a serious accident or have a concern about their health.
They are also being warned that not seeking medical help for symptoms that could be the early warning signs of serious conditions such as cancer could be putting lives at risk.
The warning comes as new data shows a considerable drop in the number of people coming forward to ask their GP for help and advice during the coronavirus outbreak.
Recent statistics show that, in Bath alone, the total number of weekly referrals from GPs to the Royal United Hospital have fallen from around 2,000 at the beginning of March to 300 at the end of April.
Dr Ruth Grabham, Medical Director at BaNES, Swindon and Wiltshire CCG, said the statistics made for worrying reading because the drop in numbers "is not because people are not experiencing symptoms."
"While it may seem that coronavirus has put a stop to most aspects of everyday life, the one thing it hasn't stopped is what's going on inside our bodies," she says. "Now more than ever, we need to pay attention to anything that isn't normal and seek help early on.
"For example, if you notice blood when going to the toilet, or if you've found a lump that wasn't there previously, or if you've just noticed something odd that is causing you to worry, you need to speak to your GP.
"Should the symptom be the early warning sign of something serious like cancer, that delay in seeking help could have serious implications for how successful possible treatments may be."
Although GP practices across the region have adopted new ways of working, such as establishing isolated clinics for potential coronavirus patients, the practices themselves are still open to offer care, treatment, advice and peace-of-mind.
The same also goes for emergency departments at the three hospitals in Bath, Swindon and Salisbury, all of which continue to be open 24 hours a day for people with a genuine and life-threatening health concern.
Additionally, all healthcare facilities in the region, as well as those elsewhere in the country, have put in place stringent infection control measures to ensure that the risk of contracting coronavirus while visiting a hospital or GP surgery remains low.
Details of which services continue to open, as well as how to get in contact, can be found online by visiting www.bswccg.nhs.uk
For information about services at the Royal United Hospitals visit https://www.ruh.nhs.uk/
Further information on how to stay well throughout the coronavirus outbreak can be found at www.nhs.uk/conditions/coronavirus-covid-19.
Chew Valley Lake Trails – Update 29th April 2020
With Covid-19 guidance in place to keep everyone safe, Bristol Water have taken the sad but necessary decision to temporarily close the Bittern Trail (boardwalks to bird hides). Some work will be done here to create a circular system so that it can be re-opened in the near future.
Bristol Water are keen to keep the Grebe trail from the end of Ham Lane (main trail through the picnic areas) open for local residents to complete their daily exercise. They will be putting signage in place to ensure all users pass others at a safe distance, keep moving, and socially distance to ensure everyone remains safe. They are working with Avon & Somerset Police to make sure their plans are appropriate and to move on anyone that stops for a picnic which is not classed as essential. The car parks remain closed so the only people using this trail should be local residents.
Some essential tree work will be undertaken whilst footfall is low, removing trees that have fallen in storms over recent months. Suitable signage will be put in place.
Bristol Water are keen on understanding the general feeling of the community about keeping any of the trails open. Do you think the trails should all be closed temporarily? Or are you happy with the measures being put in place?
If you have a preference either way please email clerk@stoweysuttonpc.org with your feedback which will be passed on to Bristol Water.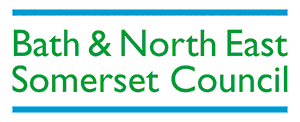 Dear Stowey Sutton Parish Council,
We will be restarting fortnightly garden waste collections from Monday 27 April. The garden waste collections were stopped temporarily to prioritise recycling and black bin waste collections from households during this difficult time, and we thank you for your patience.
We will do our best to run a normal service, but please keep an eye on the B&NES website for any updates if bins are not collected.
We will be extending the annual subscription period for garden waste bins. Existing garden waste stickers will now be valid until 18th July 2020 to make up for the missed collections.
Waste Services
Are you a vulnerable parishioner?
Are you lonely and isolated?
Do you need assistance?
If you need help with shopping, prescription collections,
or would just like someone to contact you to check in,
then please contact one of the numbers below.
Local Volunteers – Colin & Karly Radforth volunteer organisers Call or Text 07597 362 840
Compassionate Communities Hub - Call 0300 247 0050 9am-5pm, 7 days a week.
Stowey Sutton Parish Council – Call 01275 772 177 (24/7 answer service)
Once your needs are understood a volunteer can be mobilised to help.
If you can volunteer please register through 3SG http://bit.ly/communityvolunteersignup
Please reach out.
Stay home, stay safe, save lives.
Government Shielding food parcels
A number of residents will have already received a letter that explains that they must stay at home for twelve weeks due to their underlying health issues. There has been some confusion as many people thought they would automatically receive a food parcel. This is not the case, anyone that meets the criteria must go online and make a request - shielding measures. Some people may have not received a letter, so please encourage them to register.
We have received today the list of those who have registered and we are contacting them directly to find out what their current situation is and whether they need an emergency food parcel delivered to them over the next few days. We are not aware of anyone across B&NES that has received one of these Government food parcels as yet.
Compassionate Communities Hub
Need support? Call 0300 247 0050 9am-5pm, 7 days a week.
https://www.bathmind.org.uk/covid-19-compassionate-community-hub/
Bath and N.E. Somerset Animal Health and Welfare Office
In these uncertain/ testing times there are going to be farmers, smallholders and others that are alone and may need help. This is what the Animal Health and Welfare Officer can do for you…..
Does your livestock need checking? (if we know your field locations, we can do this especially with lambing time on us)
Do you need feed or goods collected? (If paid for over the phone with your feed merchant, farm shop OR Pharmacy we can collect this for you and leave somewhere suitable, no contact necessary)
If you are a Lone Farmer and need anything? (we can help)
Do you need movement licences or Animal Registers? (we can help)
Are you aware of WERN (West of England Village Agents)? They all local agents and cover the BANES rural communities, they are there to help. 01275 333 700
https://www.bathnes.gov.uk/services/neighbourhoods-and-community-safety/community-activities/village-agents
The Animal Health and Welfare Officer can be contacted on 01225 477 235 or Emergency Number 07977 228 196
Email: Animal_Health@bathnes.gov.uk
LET'S BRING THE FARMING COMMUNITY TOGETHER AND OFFER HELP TO WHOEVER NEEDS IT.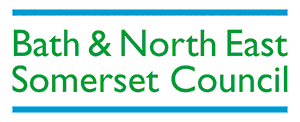 Bath and North East Somerset residents updated on Covid-19 impacts
A letter outlining the financial impact of Covid-19 on council services and updating residents about the way Bath & North East Somerset Council is supporting communities during the coronavirus outbreak is being sent to all households.
Residents in Bath and North East Somerset will receive the letter from council leader Dine Romero and chief executive Will Godfrey this week. It sets out the council's key priorities to protect the most vulnerable, support businesses and maintain local services.
However it also highlights the financial impact of coronavirus on the council, with significant extra expenditure in areas including adult social care, waste collection and community support as well as big losses in income due to the closure of attractions such as the Roman Baths.
The extra expense and income loss added together is currently predicted to lead to a £50m shortfall in funding for council services this year. The overall net budget for the council to deliver all council services is £120 million.
According to MHCLG (Ministry for Housing Communities and Local Government) figures, when compared to neighbouring local authorities Bath & North East Somerset Council has the highest proportion of its budget funded through income streams such as heritage services. Income from parking has also reduced significantly in recent weeks.
The letter, which is being sent to all households in the area, also sets out the support available from the council through the Compassionate Communities Hub as well as help available for business.
Councillor Dine Romero, council leader, said: "We've been keeping people in touch through e-newsletters, social media and local radio, but we recognise not everyone is online which is why we are sending these letters to people directly. We want to make sure as many residents as possible have the information they need including about our telephone helpline.
"I want to reassure all residents that we continue to run essential public services but we have faced unprecedented pressures over the last few weeks and are extremely concerned that central government funding will be nowhere near enough to cover this. We are talking to government about this and at the same time we are working on a recovery plan to help Bath and North East Somerset get back into business.
"Our finances are well-managed but we are facing a double whammy of increased costs and reductions in income as coronavirus has hit. We have received some funding already from central government to deal with immediate pressures and more has been promised. But we urgently need clarification as to how they plan to make good on their commitment to protect local councils and local services during this period.
The letter is available here http://beta.bathnes.gov.uk/sites/default/files/2020-04/coronavirus-residents-letter-27-april-2020.pdf
For updates visit www.bathnes.gov.uk/coronavirus
If you want to include a news item in the parish, please email the details to The Clerk.