Please note that the links on this page may take you to external websites, which are out of our control & are presented for information purposes only.
Bus timetables
Both a short & full timetable for busses in the area are available from our bus timetable page.
Holy Trinity Church Bishop Sutton
Due to the Covid Pandemic, the church is currently closed.
Zoom services are held at 10am on the occasional Sunday for all the parishes in the Rectors Benefice (Clutton & Cameley, Stowey and Bishop Sutton).
An invitation to a service can be requested by email from Gill Hazell - clutton.glads@btinternet.com
Specific requests for a service should be directed to Reverend Mark Gregan - r.cregan59@gmail.com
Everyone is very welcome.
Get the most out of your neighbourhood with Nextdoor
It's where communities come together to greet newcomers, exchange recommendations, and read the latest local news. Where neighbours support local businesses and get updates from public services. Where neighbours borrow tools and sell sofas. It's how to get the most out of everything nearby. Welcome, neighbour. Sign up at https://nextdoor.co.uk/
Compassionate Communities Hub
Virgin Care and Banes 3SG, who represent 3rd Sector Organisations across Bath and North East Somerset, have come together alongside BaNES Council and the CCG to offer an advice and support hub. Compassionate Community is a BaNES wide movement which recognises that there are people and organisations supporting each other, can step in as and when needed, with actual or virtual support.
You can access support via the helpline on 0300 247 0050 or via email BATHNES.thehub@virgincare.co.uk.
This service will operate 5 days a week Monday – Friday 9:00am to 5:00pm.
https://bathneshealthandcare.nhs.uk/wellness/community-volunteer-services/compassionate-community-hub/
Connecting Families and Children's Services
If you are worried about a child or young person and their family in your community, please can you contact Children's Social Care in the first instance on 01225 396111 or 01225 477929. Alternatively, you can email the team at Childcare_duty@bathnes.gov.uk. Further information about childrens services is available here.
Children's Social Care can be contacted between the hours of 08:30 and 17:00 (Monday-Thursday) and 08:30 - 16:30 (Friday). If you have concerns outside of these working hours, you can contact the Emergency Duty Team on 01454 615165 in the evenings, weekends and on Bank Holidays.
You can make a referral to one of the Early Help Services using the on-line referral form https://www.bathnes.gov.uk/webforms/concerned-about-a-child-or-family/
Look after yourself this winter
As the dark nights draw in across Bath and North East Somerset and winter really starts to bite, it's worth thinking about how we can all make sure we're looking after ourselves and staying well over the cold winter months.
The NHS recently launched its annual winter campaign – Help Us Help You– which is here to help make it easier to understand the things you can do.

We all know hospitals and surgeries can be especially busy during the winter months and it can often be tricky to know the best place to go for help, so here's some handy tips to see you though until spring:

1. It's not too late to get your flu jab

The free flu vaccination is offered to those who are at increased risk from the effects of flu, including people aged 65 and over, pregnant women, those with underlying health conditions and children aged 2-10. If you've not had one yet, it's not too late.

2. Call 111 or visit 111.nhs.uk online

If you're unsure where to go and think you need urgent medical attention, but it's not life-threatening, contacting NHS 111 can help you make sure you reach the most suitable NHS service for your needs.

3. Ask a pharmacist for advice before minor ailments or winter illnesses get worse

Community pharmacists are qualified healthcare professional who can offer clinical advice and over the counter medicines to safely manage things like coughs, colds and sore throats.

It's quick and convenient to see a pharmacist– you don't need to book an appointment and can often be seen in a private consultation room.

4. See your GP in the evening or weekend if you can't see them during the day

If you need to see a GP but find it hard to find the time during routine hours, appointments with a GP, nurse or other healthcare professional are often available in the evenings and at weekends through many local practices or other local NHS services.

5. Parents: download the HANDI app!

Parents and carers in BaNES can download the HANDI app which provides advice on how best to manage the common childhood illnesses.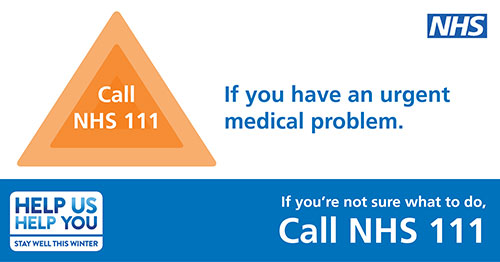 Fix My Street
With road damage quite prominent at the moment due to weather conditions and work being undertaken in our area you may wish to report any problems as you spot them.
Any problems can be reported to Fix My Street which will report issues onwards directly to the appropriate authority for action.
https://www.fixmystreet.com
Electricity & Gas Emergency Contact Information
For Electrical Emergencies and Power Cuts, there is a dedicated national emergency number that will connect you to the distribution network operator, or contact Western Power Distribution direct.
Electrical Emergencies dial 105 or 0800 096 3080
For Gas Emergencies, such as a gas leak or Carbon Monoxide leak, there is a dedicated emergency number that also works nationwide.
Gas Emergencies dial 0800 111 999
Historic Maps of Bath and North East Somerset
Historic maps of Bath and North East Somerset are now freely available online for the first time, thanks to the Know Your Place West of England project, supported by the Heritage Lottery Fund. The project's website (www.kypwest.org.uk) displays modern and historic maps side by side, along with archive images and links, so users can explore their neighbourhood and see how it has transformed over time. The collaborative project is led by South Gloucestershire Council, working with key partners including Bath & North East Somerset Council, which runs Bath Record Office.
Outbuilding and Home Breaks in the Rural Area
In the winter months we tend to visit our sheds and outbuildings less. Take the opportunity to check your security of them and check that everything is present and in order. You can also look at what you can improve to avoid becoming a victim of burglary yourself by looking at this information https://www.avonandsomerset.police.uk/crime-prevention-advice/protecting-your-home-and-property/. Burglaries can be reported by dialling 999 if the burglary is in progress, 101 after the event, or through the website https://www.avonandsomerset.police.uk/report/burglary/
Are you looking to develop new skills, access training or find new opportunities?
Future Bright offers FREE career coaching, training, and support to help you develop the skills and confidence you need to take your next step. www.westofengland-ca.gov.uk/future-bright/ When you join Future Bright, you'll be matched with a dedicated career coach who will support you to create a personalised action plan. You can also find more information through your local Jobcentre Plus offices, for benefits, and employment information. www.jobcentrenearme.com.
Recycling
Click Here for more information about recycling.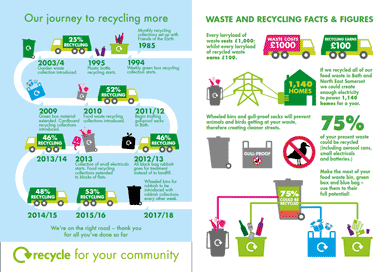 Community Run Library Service
Click Here to go to the Community Library page. More information on Library Services across B&NES can be found at https://beta.bathnes.gov.uk/find-library-or-one-stop-shop.
Oil Club
The leading heating oil club in the UK with over 2,300 clubs and tens of thousands of members and membership is free. Their aim is simple – reduce the cost on our wallets and the environment as much as we can. By clubbing together, we can reduce heating oil costs, reduce heavy goods vehicle traffic through the village & reduce carbon exhausted into the local environment. The more members, the greater the saving. www.oil-club.co.uk.
Wellbeing Options
Wellbeing Options is a free resource providing local information to support you to live a full and independent life. By using the site, you'll find what you are looking for, whether that is a lunch or social club near you, local care providers, services to help you around the home or activities and wellbeing courses. This is complemented with links to other useful websites and resources. Most information is about services and organisations based in Bath & North East Somerset; however where there are none specifically in the area, they have included regional or national organisations. They also have an accompanying Facebook page. There is also more information here.
1 Big Database Bathnes
For the families in your parish, B&NES have 1 Big Database Bathnes, offering free information for families about local clubs, events, activities, registered childcare, baby and toddler groups and much more. There is also more information here.
Rainbow Resource
Rainbow Resource is for families with a child or young person with a disability or additional need. They have an accompanying Facebook page. There is also more information here.
Winter Weather
Click Here for an information leaflet about winter weather.
B&NES Flood and Weather Warnings
Click Here for up to date information on flood and weather warnings.
Click Here for information on how to report flooding.
Click Here for information on watercourse ownership & responsibilities.
Senior Siren
The Senior Siren is a free, bi-monthly magazine produced by the Senior Citizen Liaison Team. It contains lifestyle articles, games & puzzles, features on older adulthood & interviews with interesting people from all walks of life. Click Here to see the latest edition of Senior Siren.
Home Safety for Seniors
The Most Common In-Home Injuries for Seniors and How to Prevent Them
Fire Safety for Elders with Special Health Needs
Preparing Your Home for a Loved One with Alzheimer's: A Caregiver's Guide
44 Crime prevention tips for seniors
Handicap Accessible Modifications That Won't Turn Off Future Homebuyers
How To Garden Safely When You're A Senior
Internet Safety Guide for Seniors
Stairlifts Reviews
Stairlifts Reviews is the definitive guide to stair safety for a person with dementia.
A Senior's Guide to Healthy Eating
A Senior's Guide to Healthy Eating.
Royal Voluntary Service: Community Companions
Click here for information about community companions.
If you want to include information on a service or event in the parish, please email the details to The Clerk.